Introduction
Wingmate's Outlook add-in allows you to track and log emails automatically and use some of Wingmate's application functionality directly in Outlook.
With Wingmate for Outlook, you can:
Automatically track email communication you make with clients the moment it is sent.
Send an inbound email to be tracked in your Wingmate funnel at the click of a button.
View your latest updates on your contacts in Wingmate's Task Pane.
In this guide, we will show you how to install the Outlook add-in and set it up so that you are ready to email your contacts!
How to Log in
1. Deploy the 'Wingmate Email' add-in to your Microsoft Organization
Before you can integration Wingmate with Outlook, you need to deploy the 'Wingmate Email' to your Microsoft Organization. To accomplish this, have an admin of your Microsoft Organization account follow the guide below:
https://support.wingmateapp.com/hc/en-us/articles/19065194827149
2. Open up the Task Pane.
Outlook selectively shows add-in content on different screens and in different places depending on your version of Outlook. With the Wingmate Email add-in, you can always find the Task Pane in the header when you draft a new email.

Selecting this option from the header will open the Wingmate Task Pane on the right side of your screen.
5. In the Task Pane, log into your Wingmate account.
After opening up the Task Pane, you should see a screen to Login to Wingmate. After entering your credentials, you are good to go!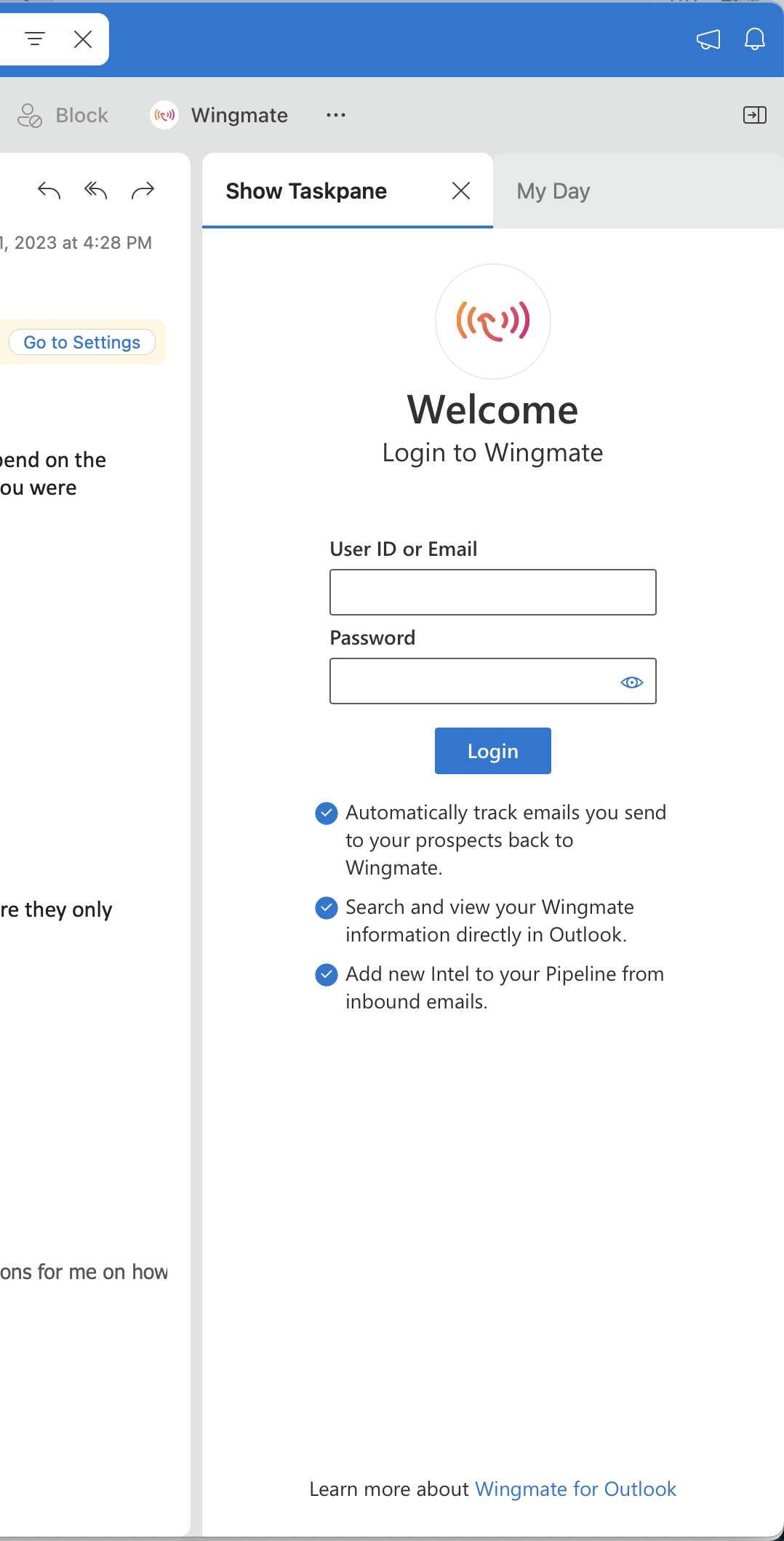 6. Start sending emails!
Once you're logged in to the Task Pane, all of your emails will track back to Wingmate on the corresponding Lead of the contact you've emailed. You can also see information of any of your leads by searching for the Lead in the search bar.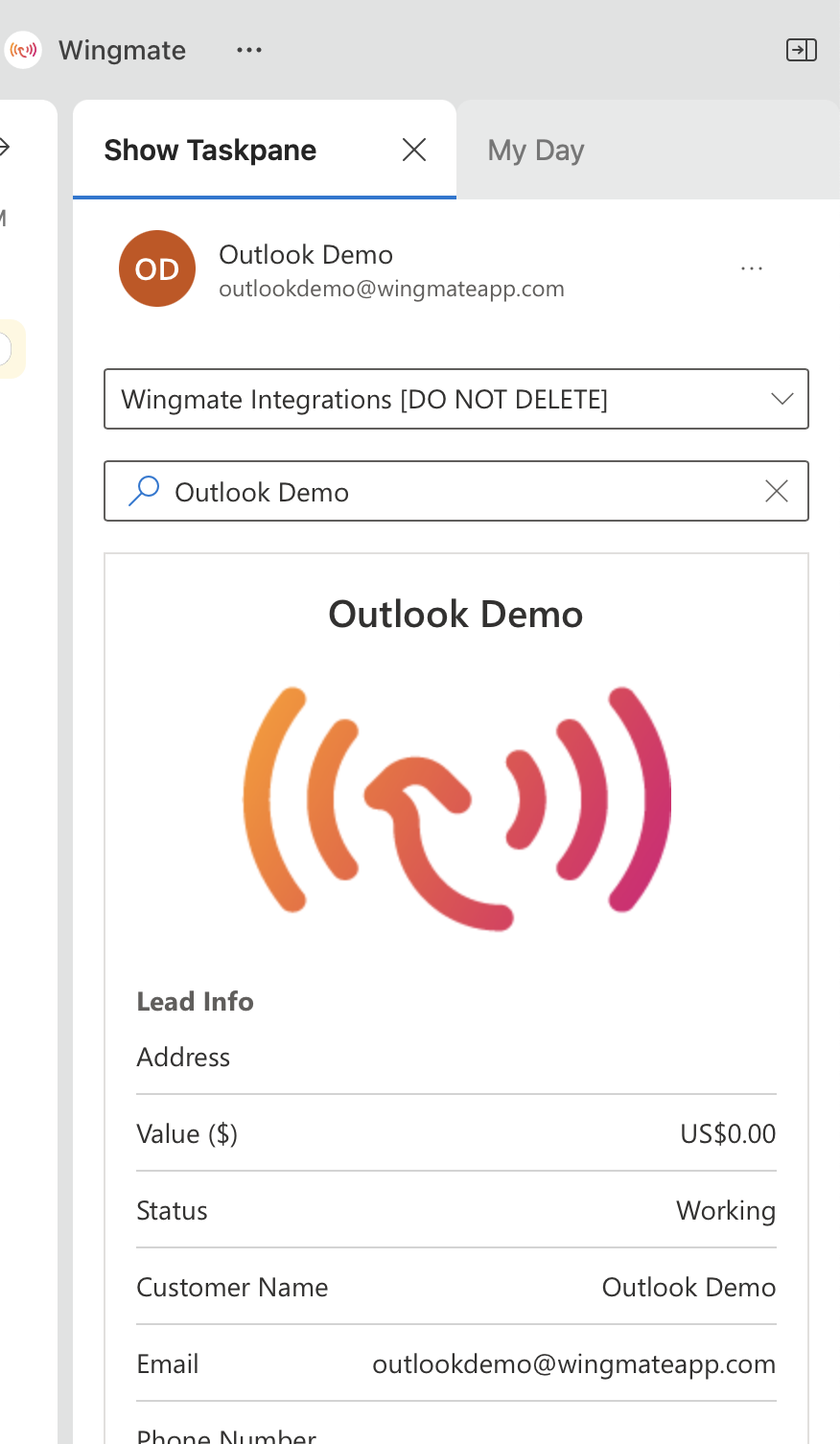 Support
For support installing the Wingmate add-in, please reach out to dev@wingmateapp.com who can assist you in adding it to your Office account.
For other support, reach out to cs@wingmateapp.com