You can search for specific leads by applying filters. You can do this in all view types: funnel, list, table and map view. To access the search function on the main page (funnel view), click on the magnifying glass in the bottom left of the page or the arrow in the top left, which will expand the search column into view.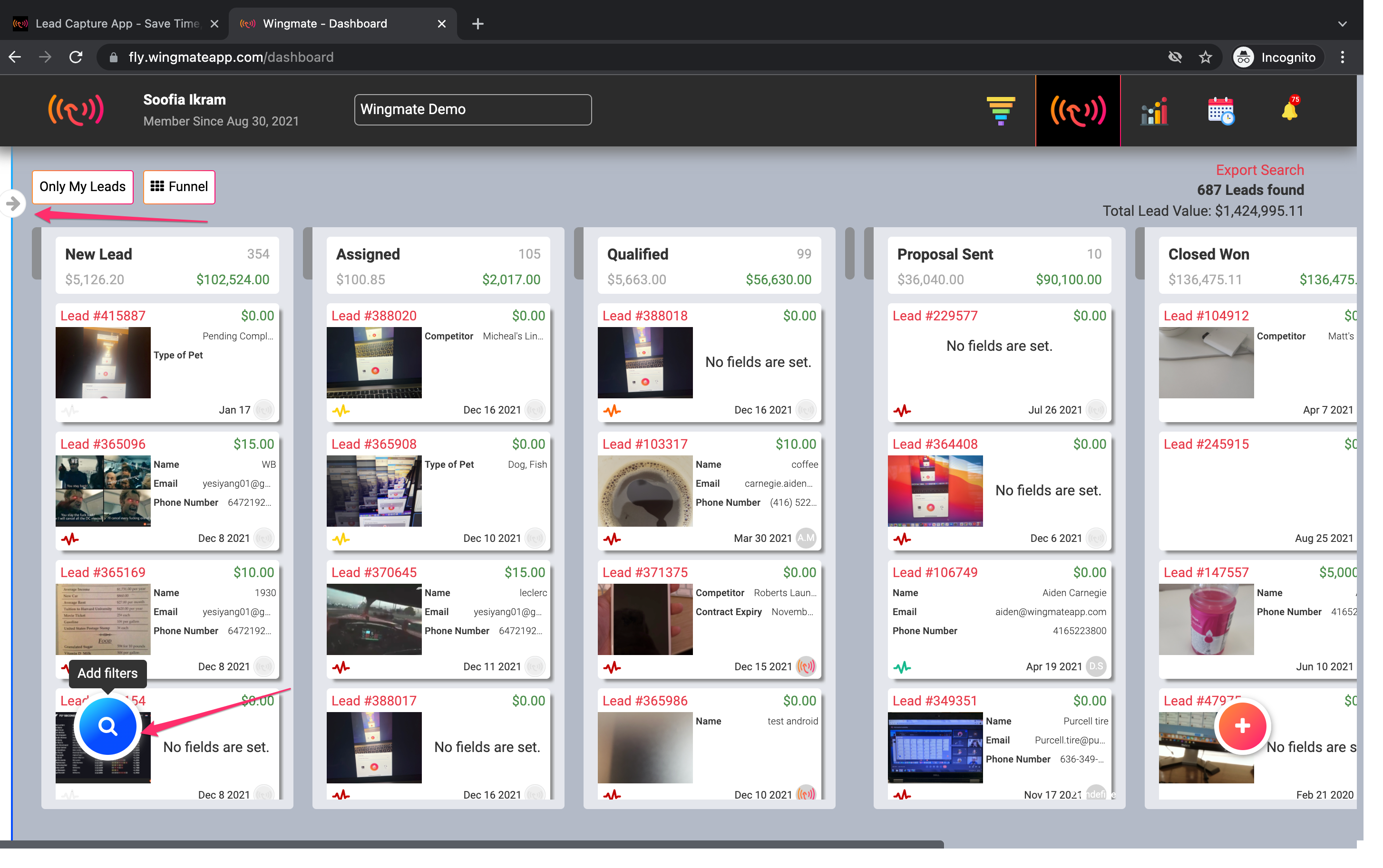 Fig1. Search column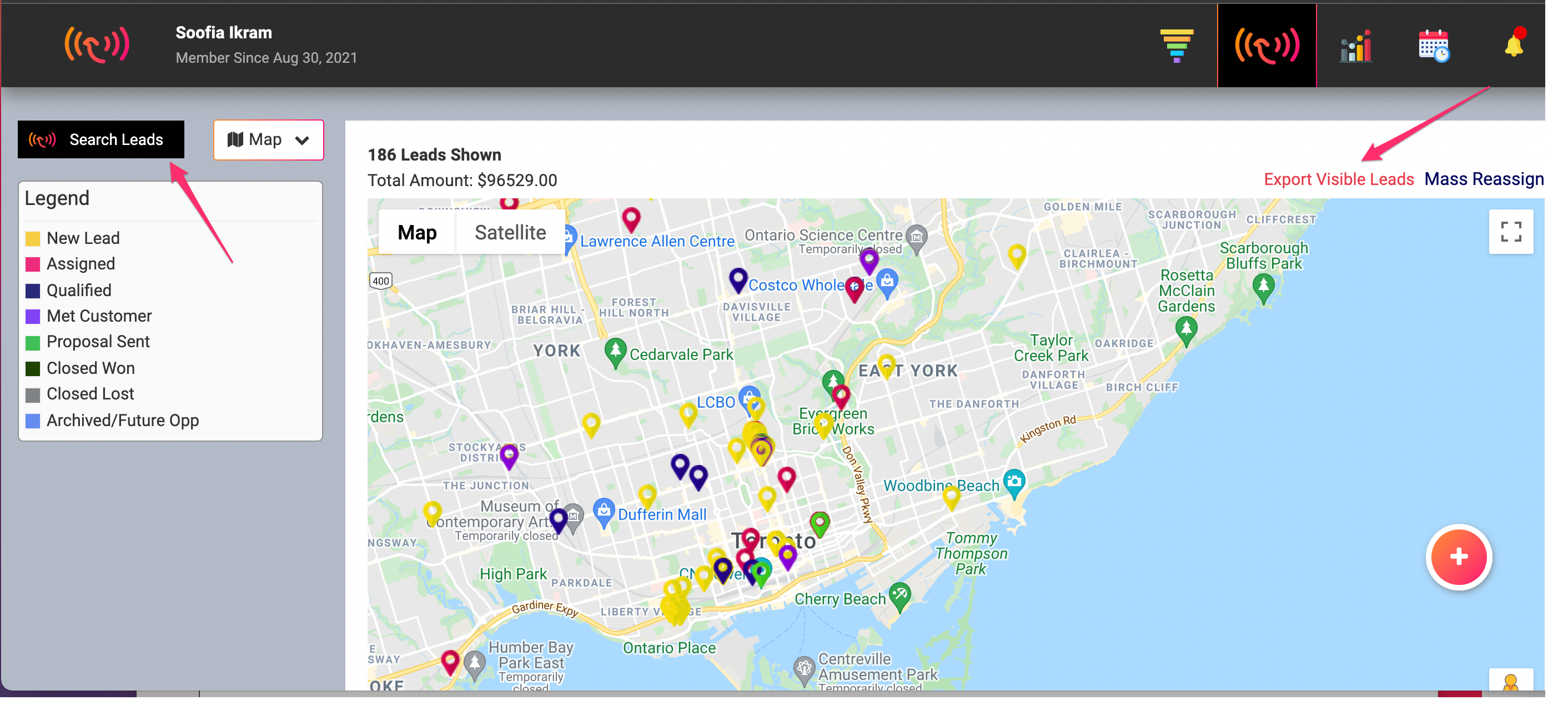 Fig 2. Search in map view
Clicking on either will bring into view the search column with different criteria you can use to perform and narrow down your search. The keyword search box works in the same way as a google search. You can use multiple filters, including sales rep, sales cycle stage and custom fields set up to capture intel. The filters give you numerous options to search and narrow down your leads/intel. More information entered on the lead will allow more specific and narrow searches to be run.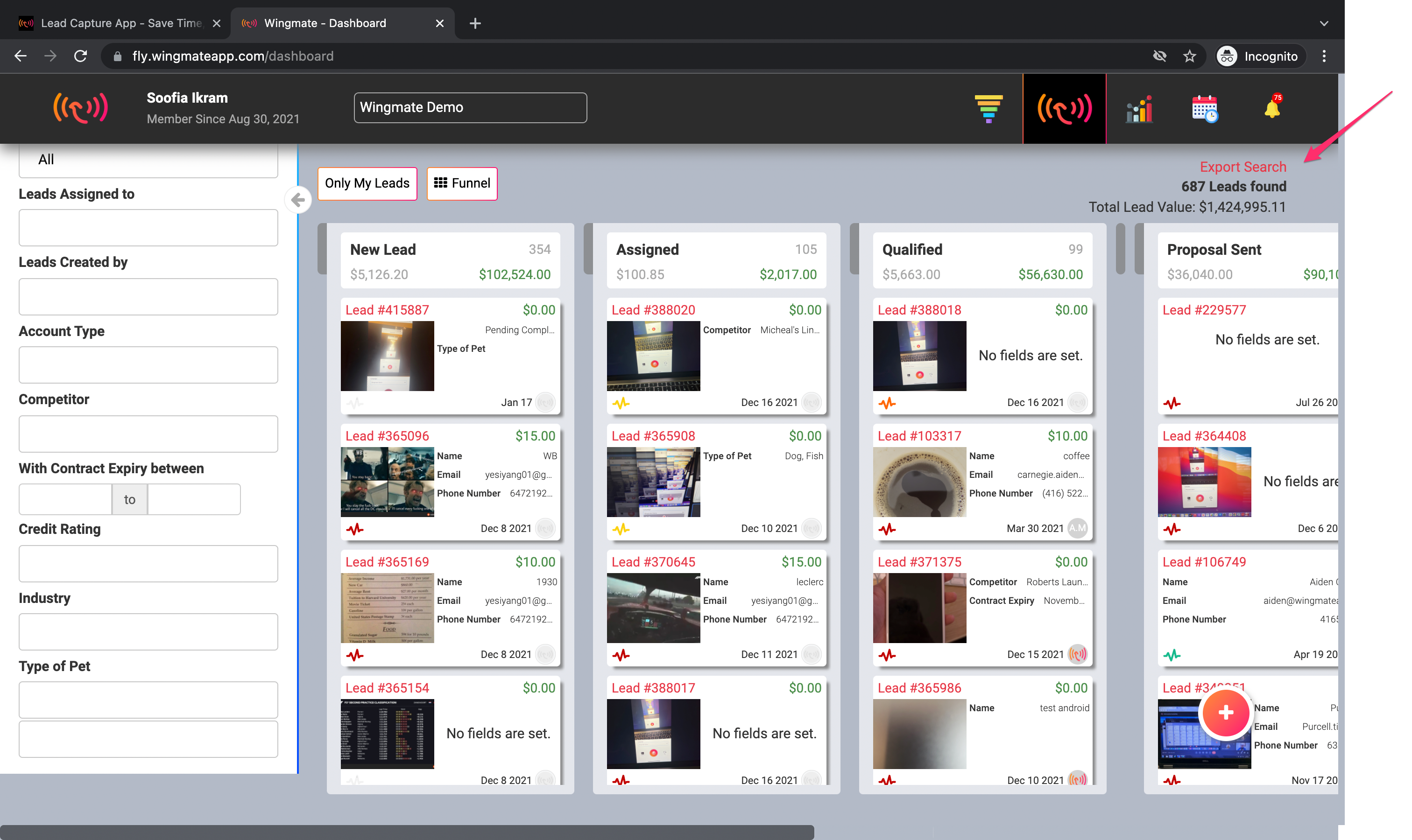 Fig 3. Search Column
The results from the search can also be exported to a CSV file. This can be done by clicking on the red Export Search button in the top right corner of the page. The export to file is active in the list, table and map view, too (fig 3)