To select and edit which emails and notifications you'd like to receive, follow the steps below:
First, click on the Wingmate bird button and select profile and settings.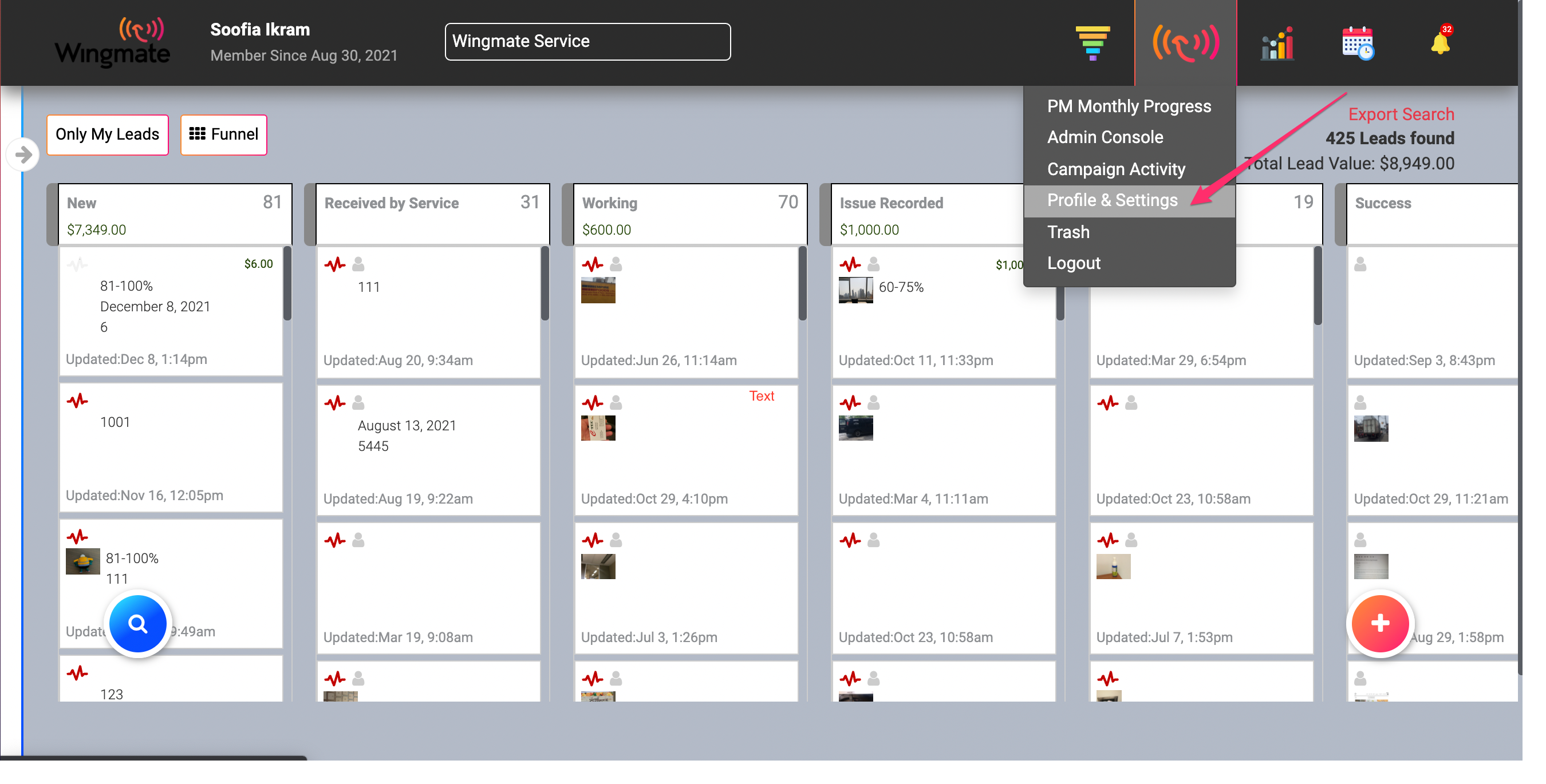 Fig1. Profile Settings
To the left, you will find a navigation bar. Click on the communication settings button.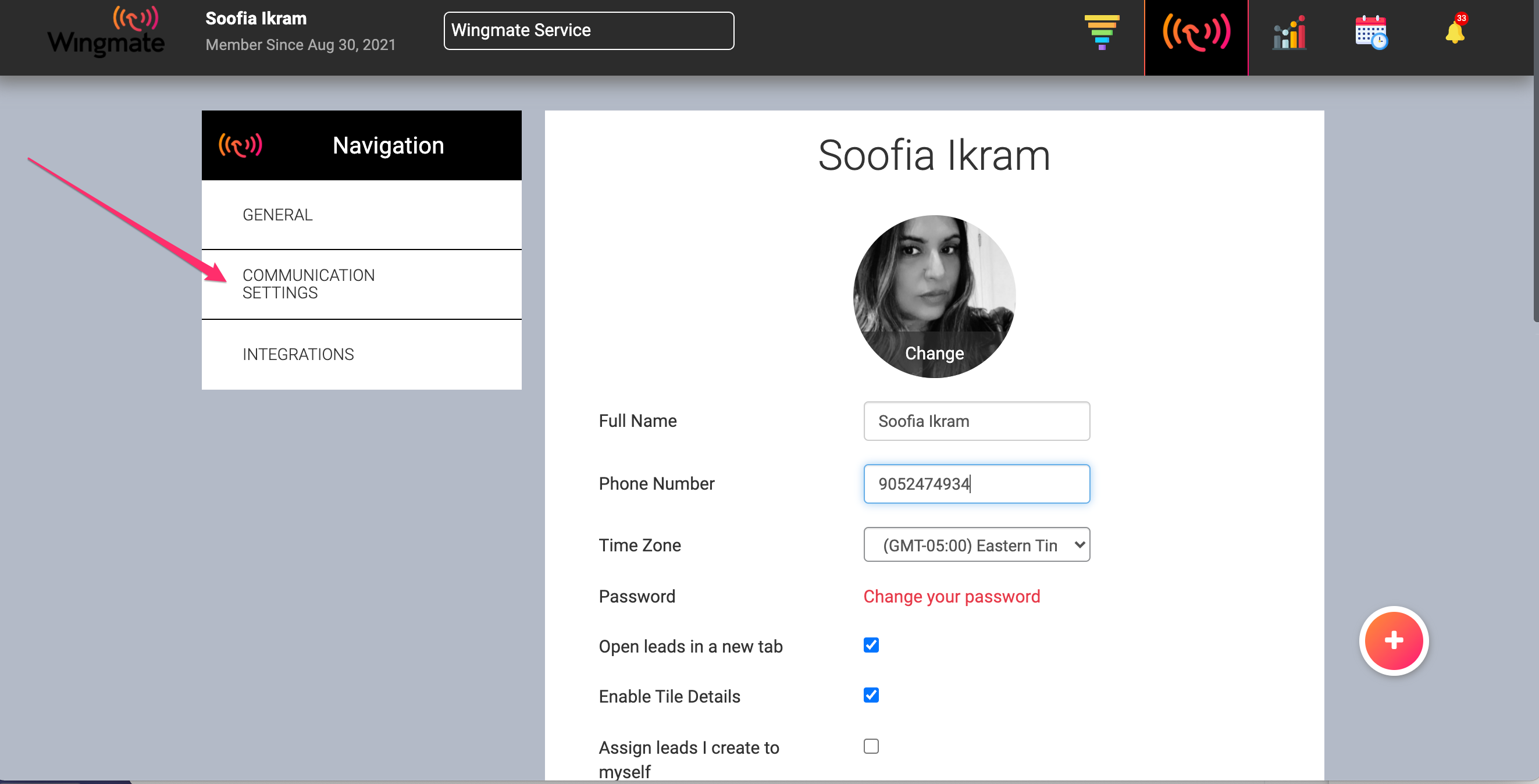 Fig2.Communication Settings
This will bring you to the list of emails and notifications. From here, you can select or deselect which ones you'd like to receive. To save any changes made, click on the update settings button.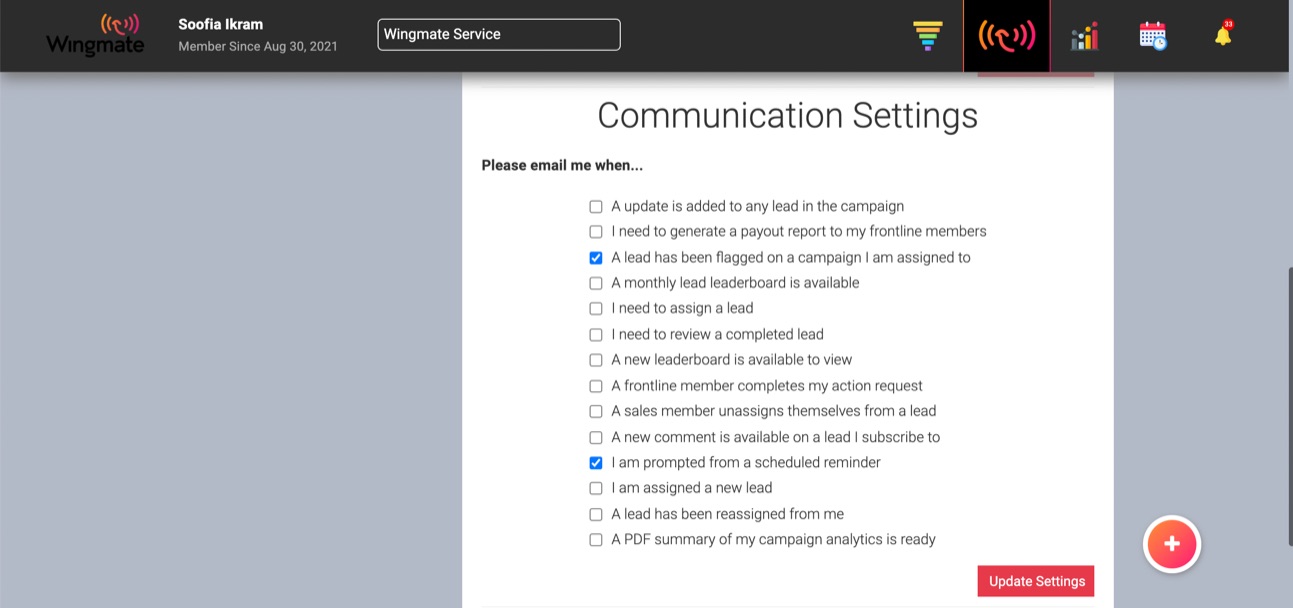 Fig3.Edit Settings
Managers with admin access are also able to edit communication settings for individual users in their team. Click into the admin console by clicking the Wingmate logo, then selecting the admin console.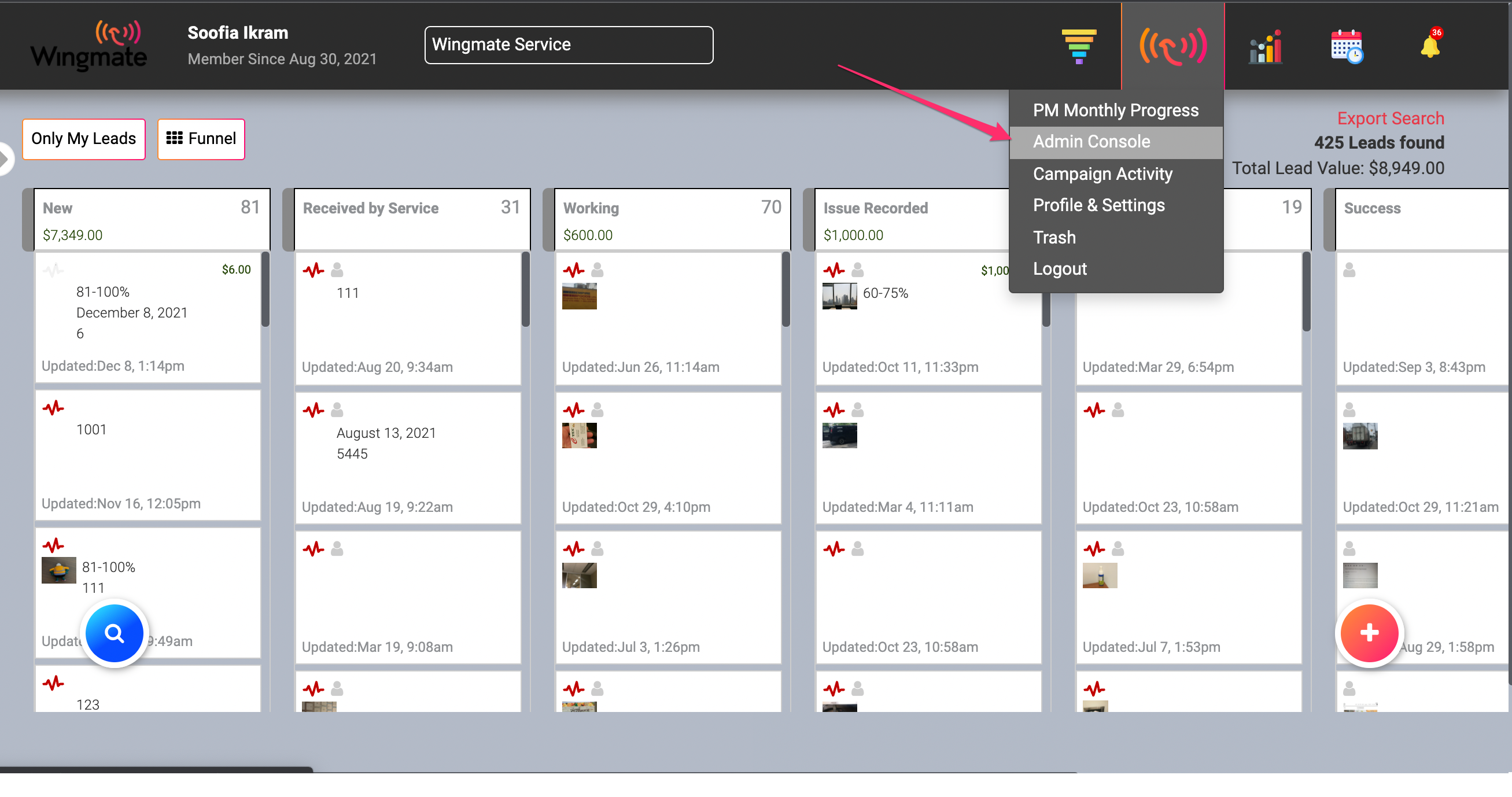 Fig4. Access the admin console
From here scroll to the Users section and click on user profile and stats.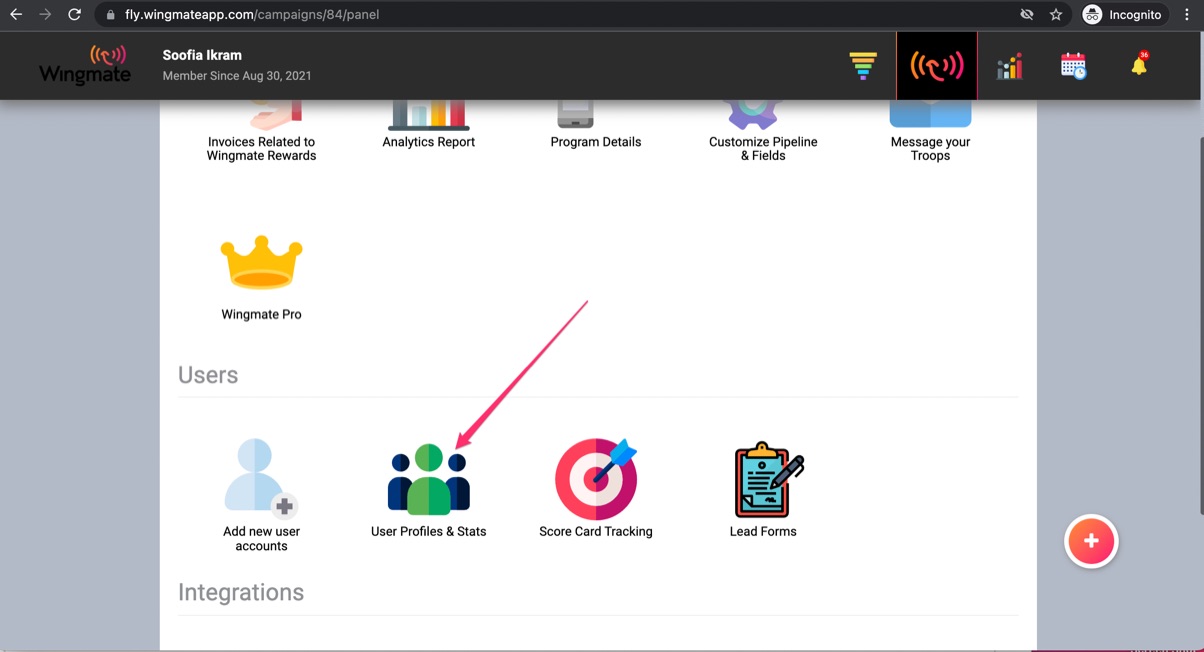 Fig5. User profiles
Click the desired user and then click edit user.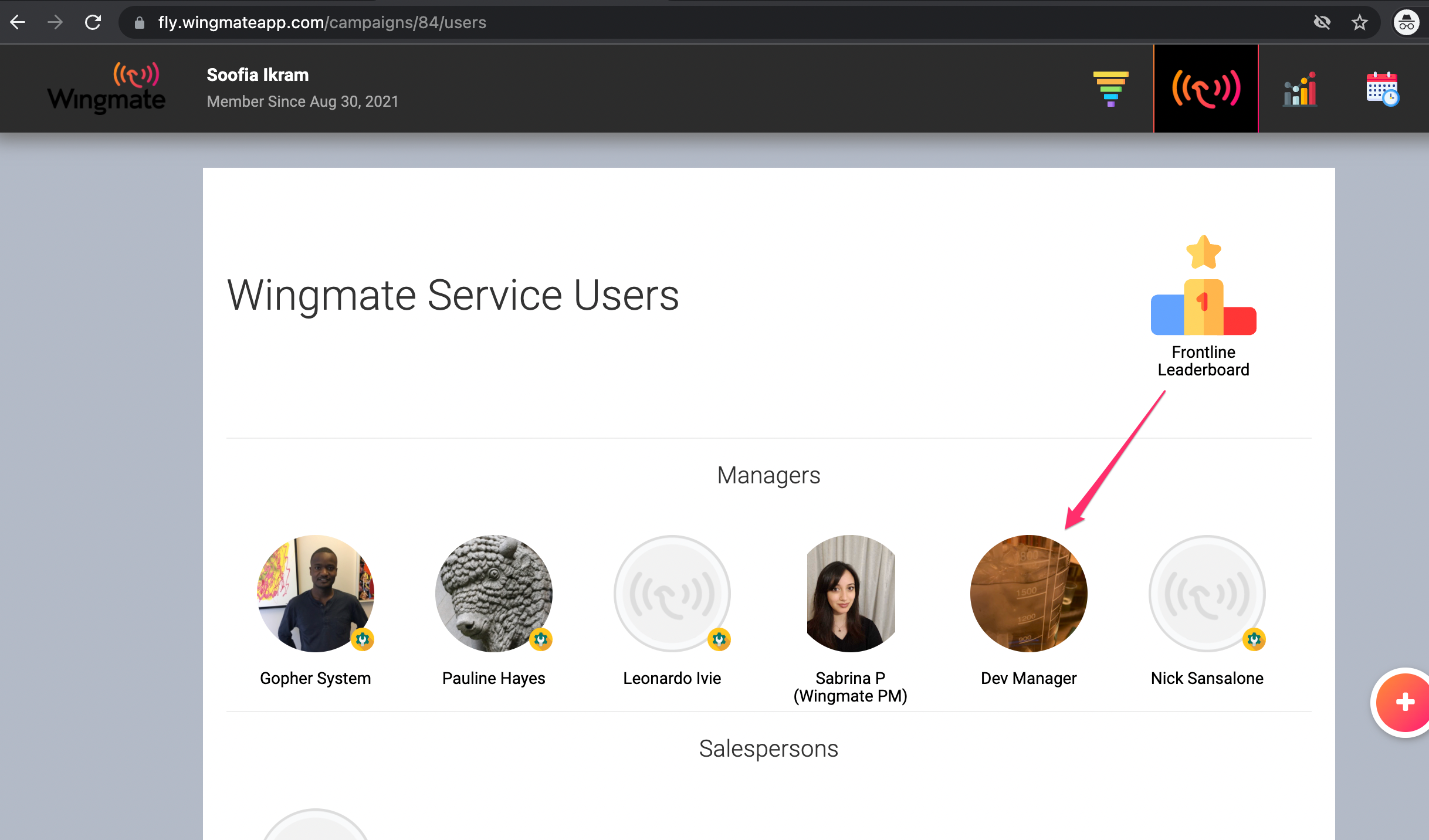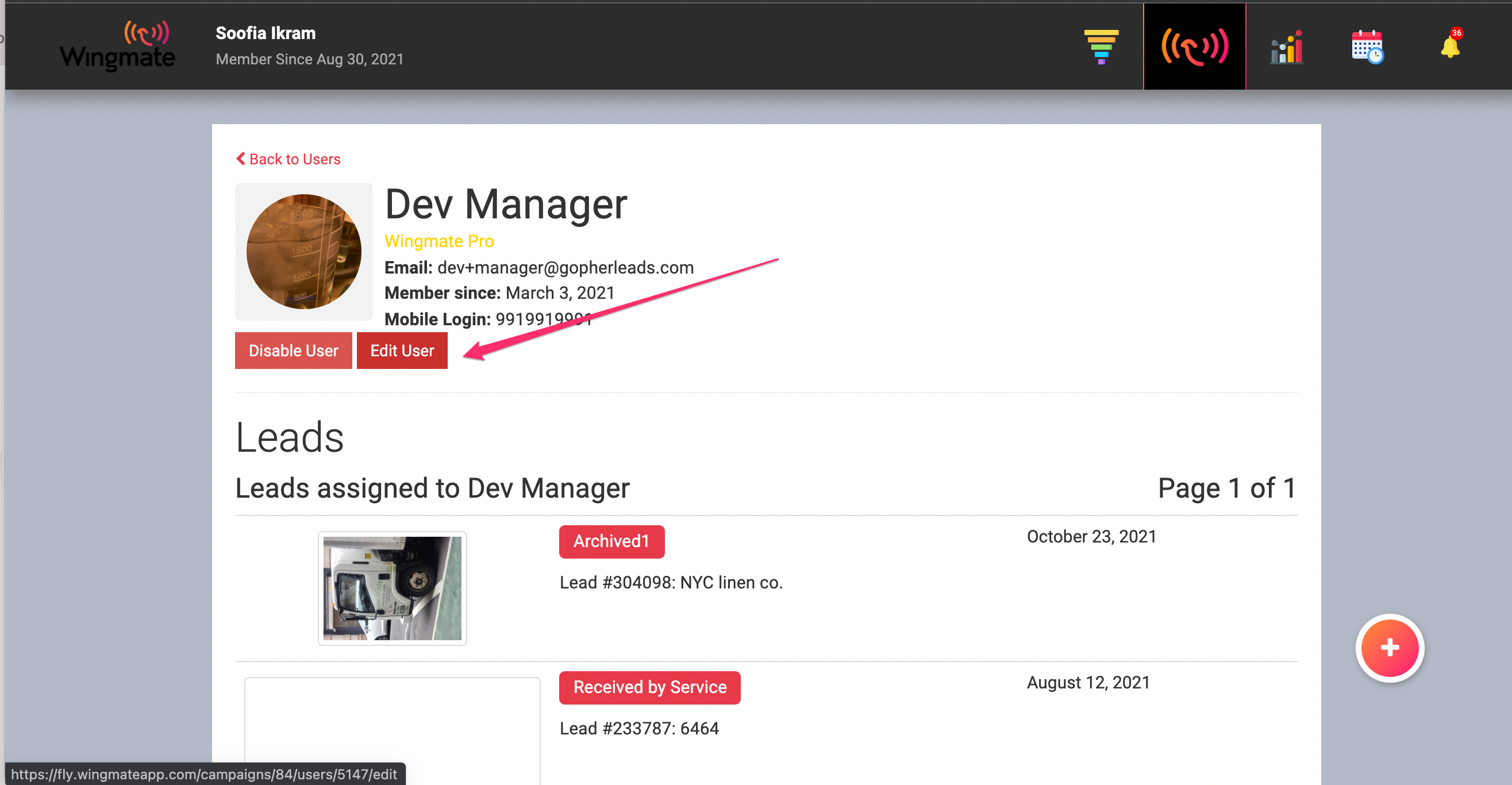 Fig6. User and edit screen
By clicking on the Communication settings button you can choose which
communications
they receive by toggling on and off under
communication
settings as shown above in Fig3.