The comments and updates section allows you to log updates and communicate with the team. Comments you put here will be shared with the lead generator giving you real-time conversations.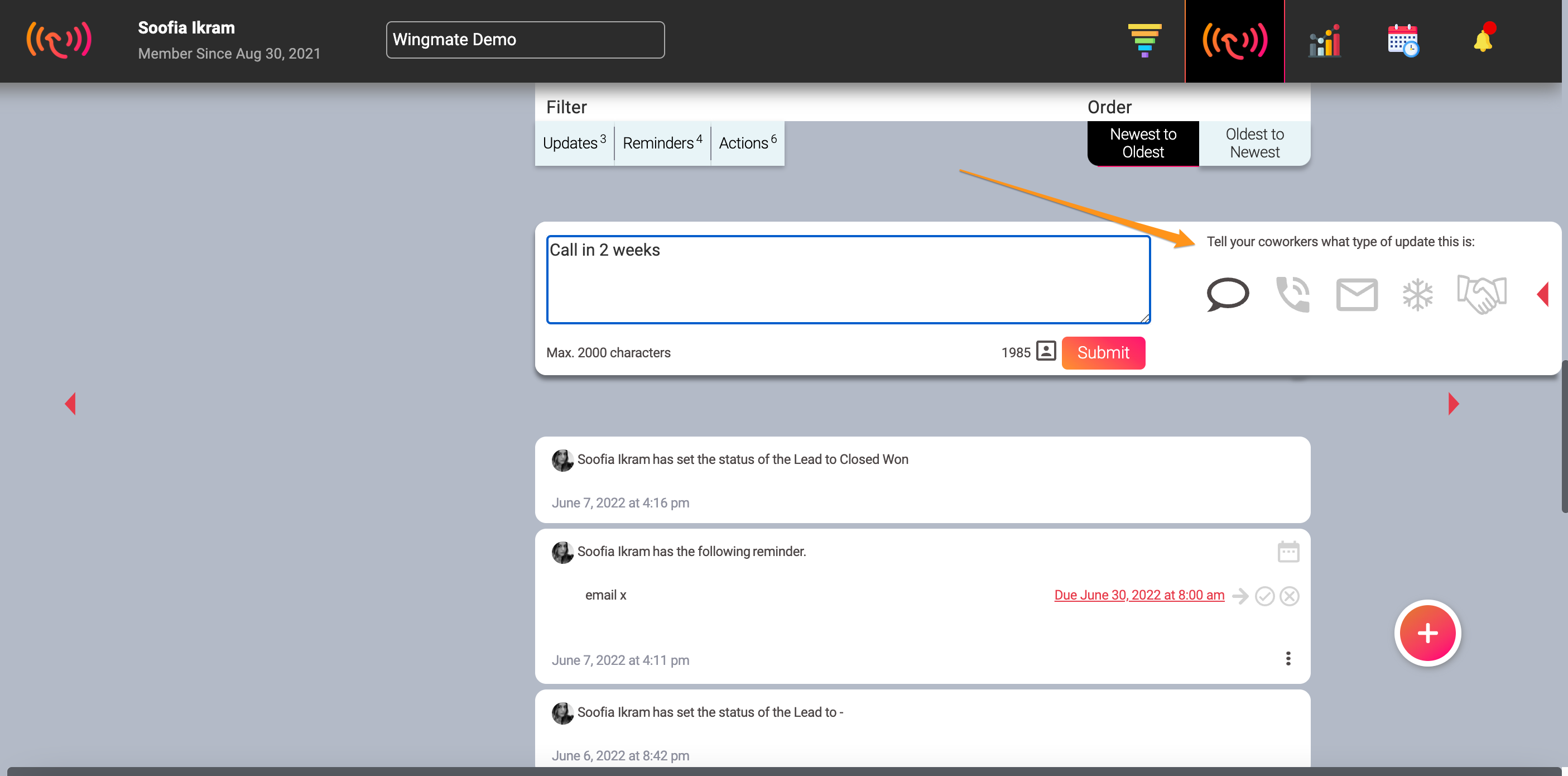 Fig1. Leaving an update
When leaving an update, you can also specify the type of update click on one of the icons to the right of the box to indicate if an update is a general update or through an email, phone call, in-person meeting or a cold-drop-in. This will then be flagged in the update provided.