This allows you to see all your leads pinned out by satellite and colour-coded by deal stage.
You can also geofence a specific area by zooming in on an area you'd like to target and then exporting it to a spreadsheet.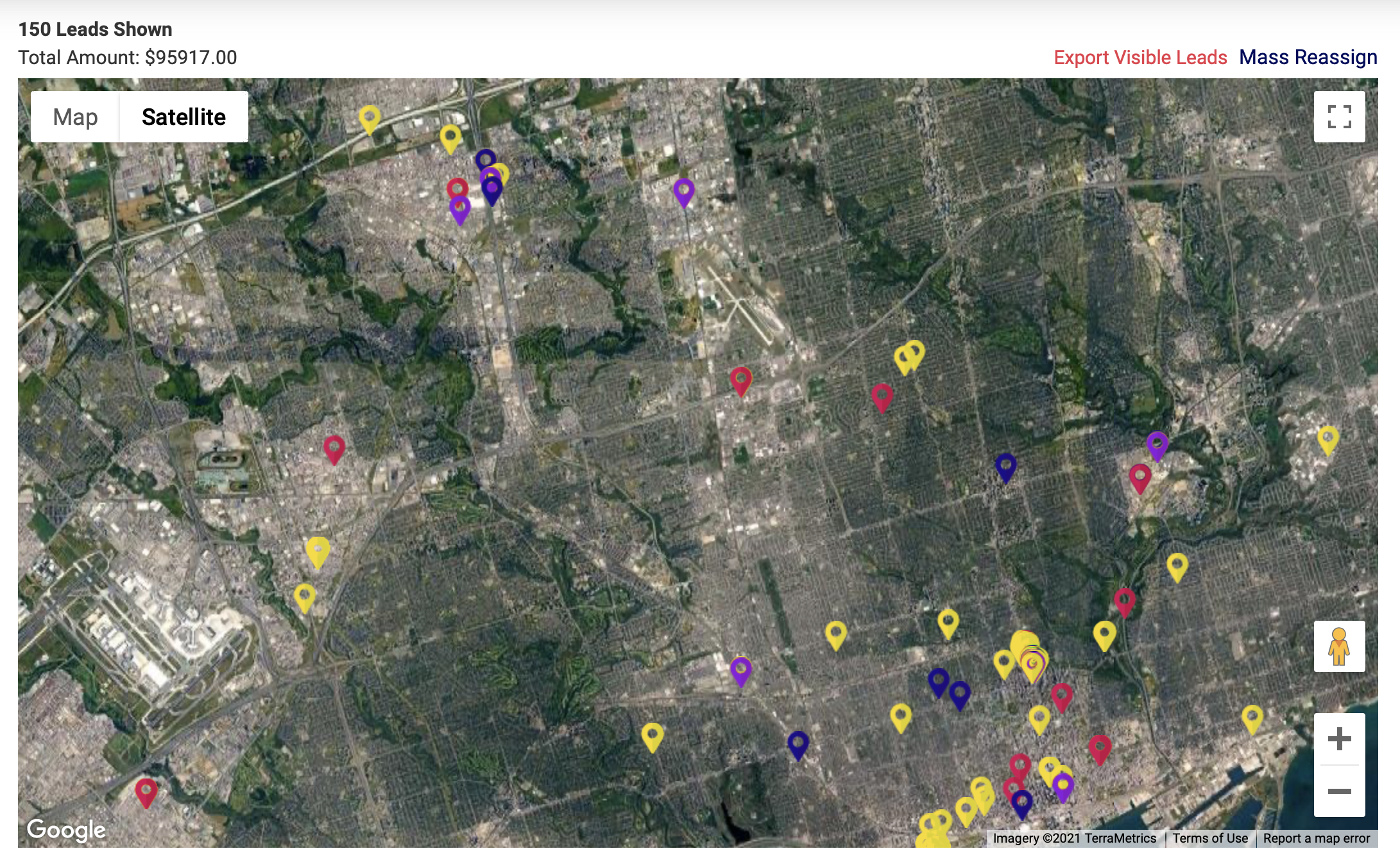 Also, our integration with google satellite allows you to toggle between views and see all the surrounding business information The perfect tool for building density around your customers.