To run your own payout reports go to the Admin Console in the top right of your Wingmate dashboard.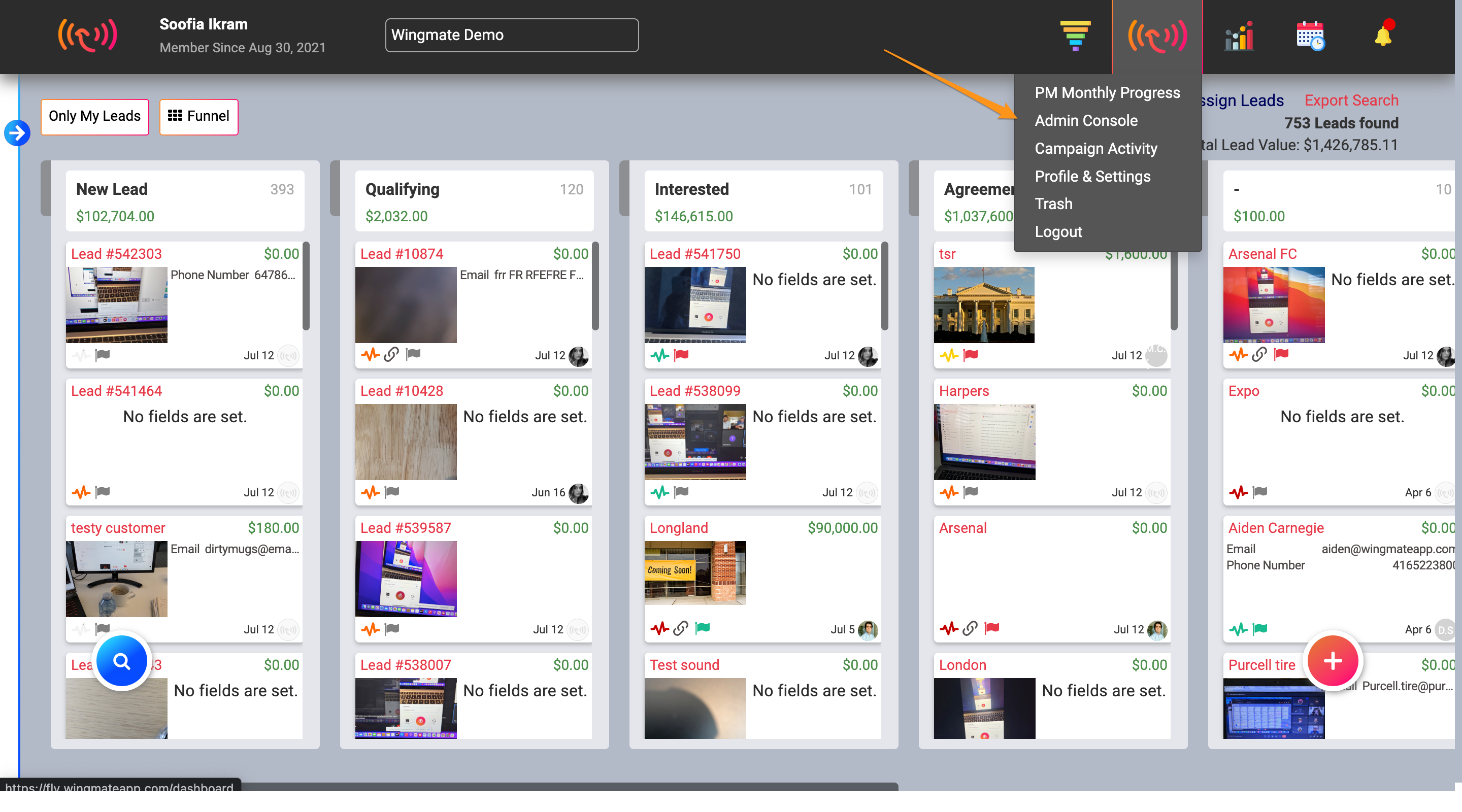 1.
You can do a number of things here, like adding users, customizing your good lead page, and running your payout reports. Hit the folder in the top left "
Enterprise Payout Details
"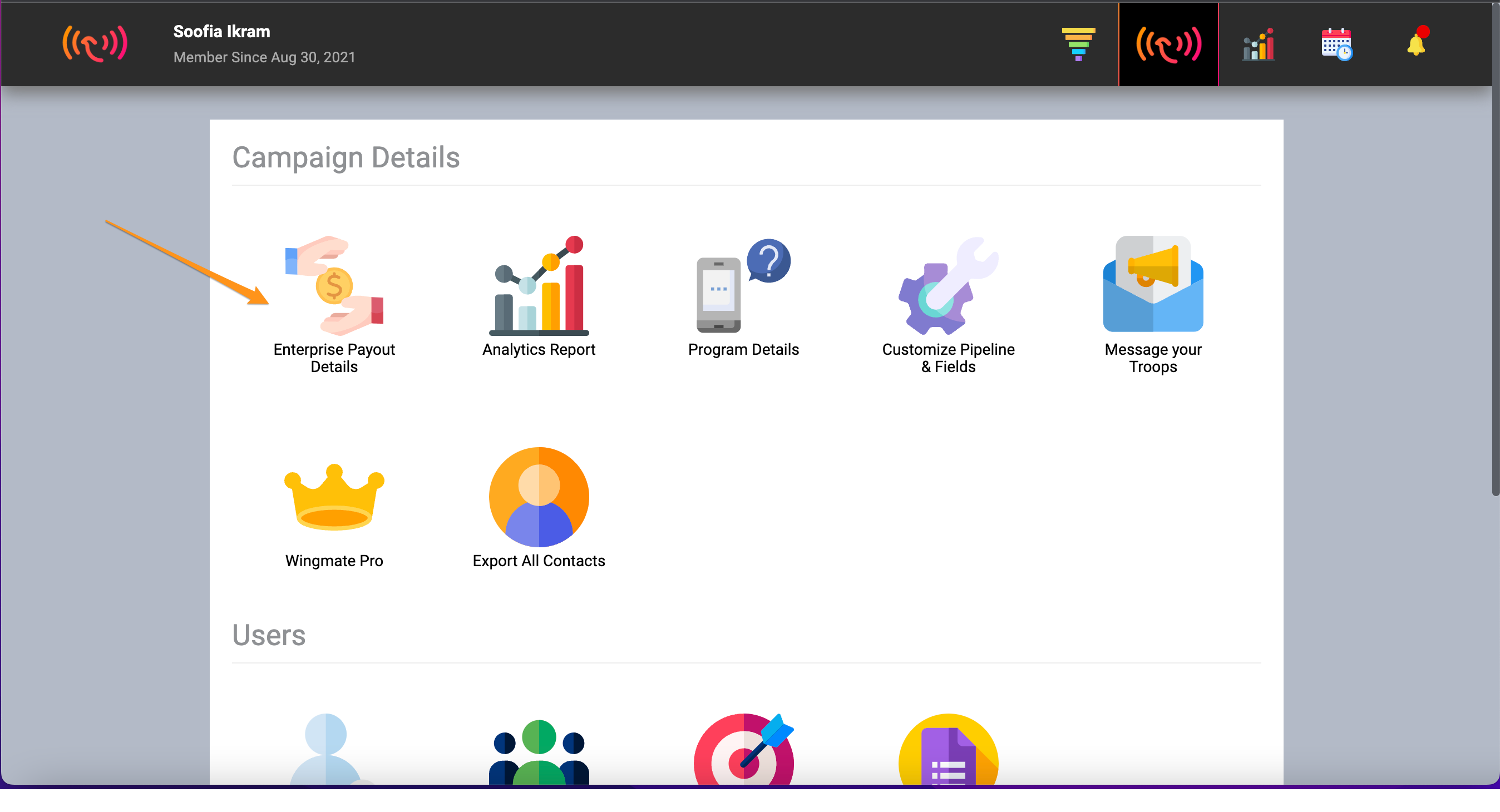 2
.
Hit the button in the top left corner titled "
Create New Enterprise Payout
"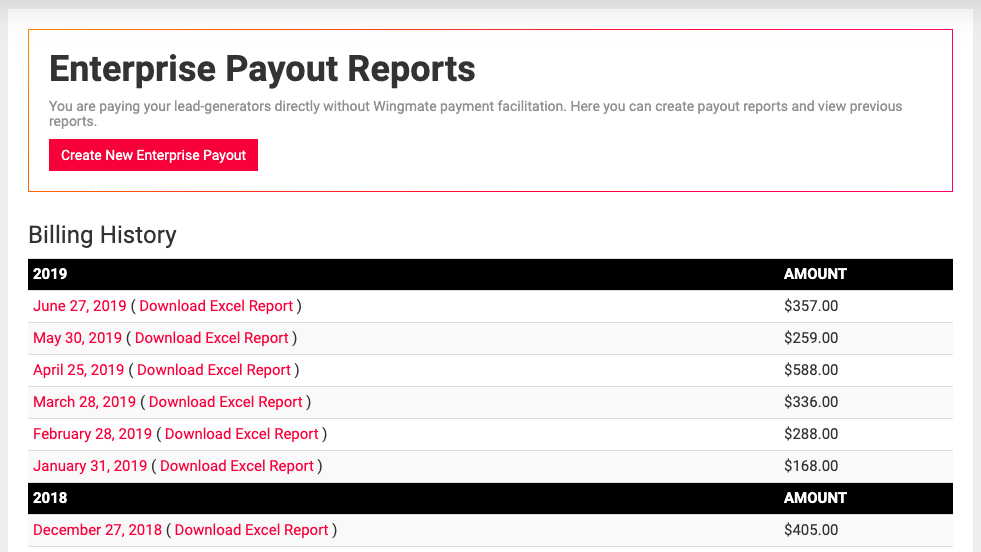 3.
This will generate a report. Once you've hit "
Confirm and Approve this Payouts Report
", everyone's balance will reset
to 0
,
the lead generators (earners only) will be notified of how much they have made for the month via text/email,
and you'll have the option to download the info in a spreadsheet.