Follow the steps below to assign a new lead: 
1. Access the detailed lead view by clicking on the specific lead in your dashboard or incoming lead notification email.
2. Once in the detailed lead view, click the drop-down menu to see a list of your team (see Fig1.)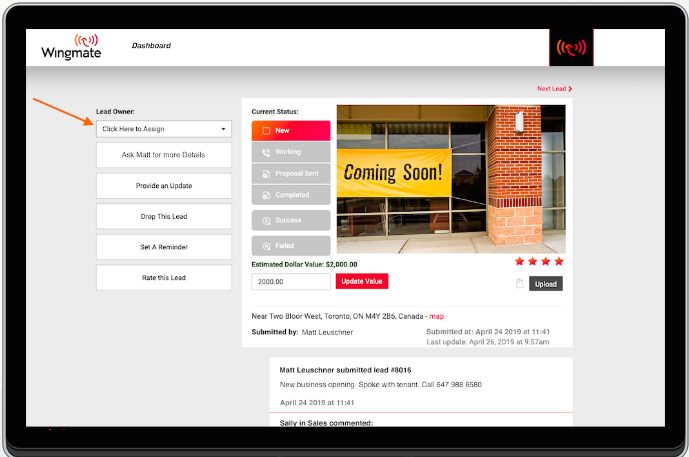 Fig1. Assigning a new lead
3. Click the desired teammate you want to assign the new lead to.
4. Confirm by clicking "OK."
Once sales have progressed the lead through the sale cycle it will be your responsibility to approve or deny the pending proposal.