Paying your lead generators for solid leads is important. Luckily our system automates it!
Our team can set automated values based on your sales pipeline. Please let us know the amounts you'd like automated at each stage of the pipeline. Keep in mind you can also name these pipeline stages anything you'd like (many match these with their existing deal stages).

Provide us with base amounts that are fixed for each stage. If you'd like to pay based on commission please read below:
You can also bonus out your lead generator whatever specific commission you want. Use the "bonus lead generator" button. You can click this button and add whatever extra commission you'd like. See below: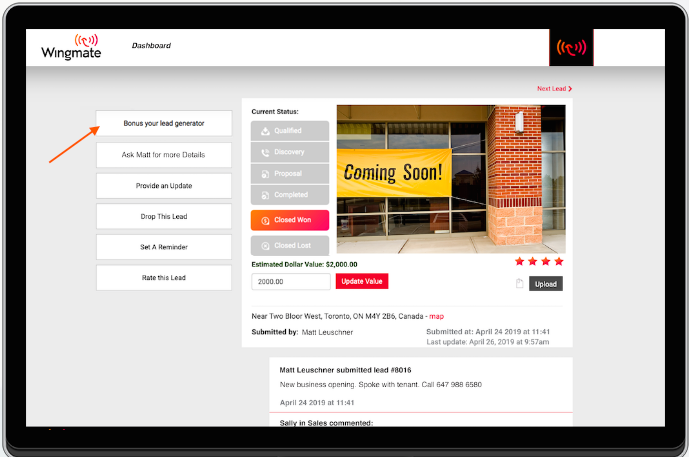 To learn more about payouts, click
here

.