Once Wingmate is active at your company, you will receive an email with your login information. The email subject will read: "Welcome to Wingmate @ (your company name)," be sure to check all your mail folders for this email. Then, sign in to the mobile app with the User ID and Passcode provided in the email.
As a frontline user, you must download the mobile app to sign in and capture leads. If you haven't already, click a link below to download: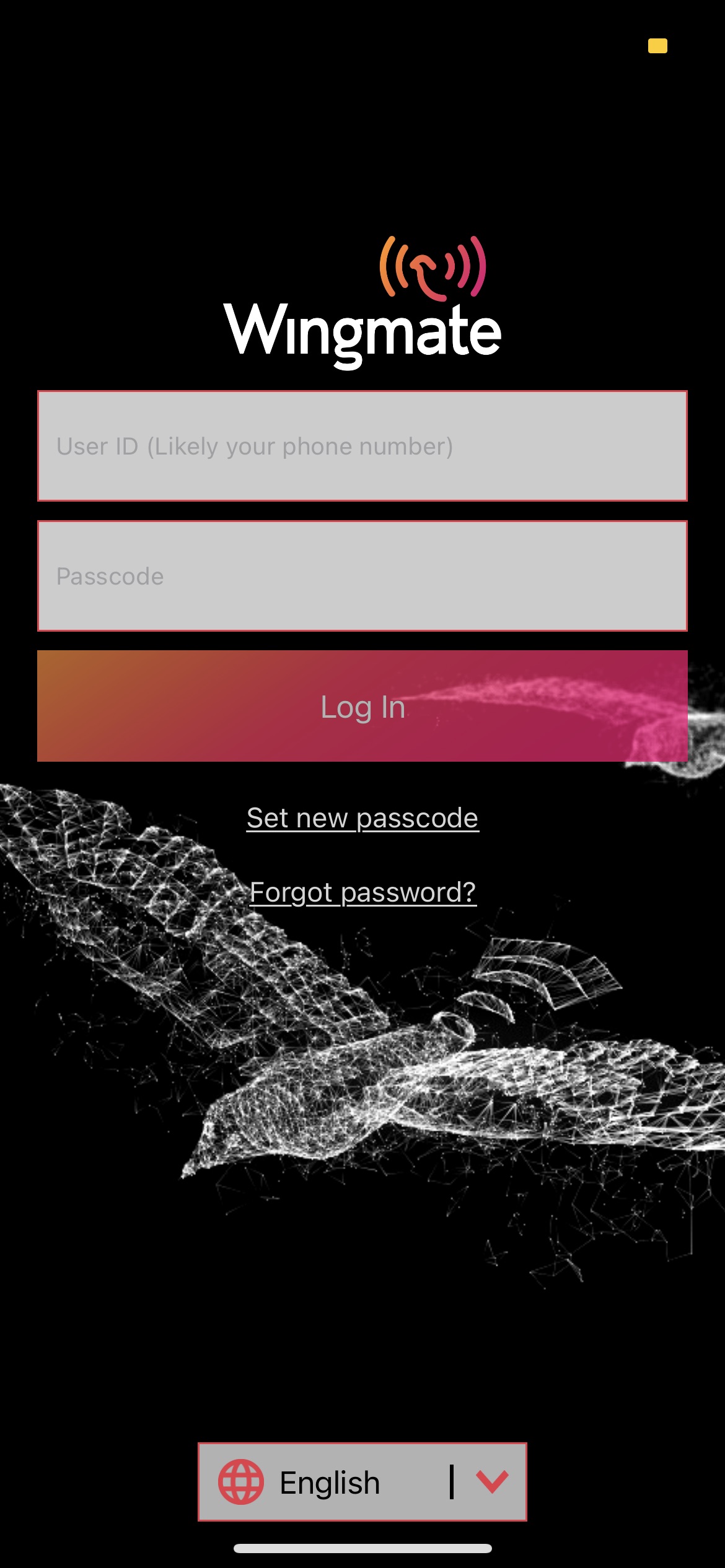 Fig1. Mobile App login screen


After entering your User ID (likely your cell phone number) and Passcode, hit the "Log In" button to sign in. Please make sure that there are no spaces and dashes in between the numbers.
Capturing leads is now easier and more rewarding than ever. We've included everything you want to see on a referral program through the simple home screen below. Always be on the lookout for potential opportunities and use the Wingmate app to snap a picture of them and submit; we'll manage the rest!