When lead-generators use the Wingmate app to send in a new lead, they can track the status of that lead within the app.
To see how your lead has progressed tap the "Track" folder in the bottom right-hand corner of your home screen (See Fig1).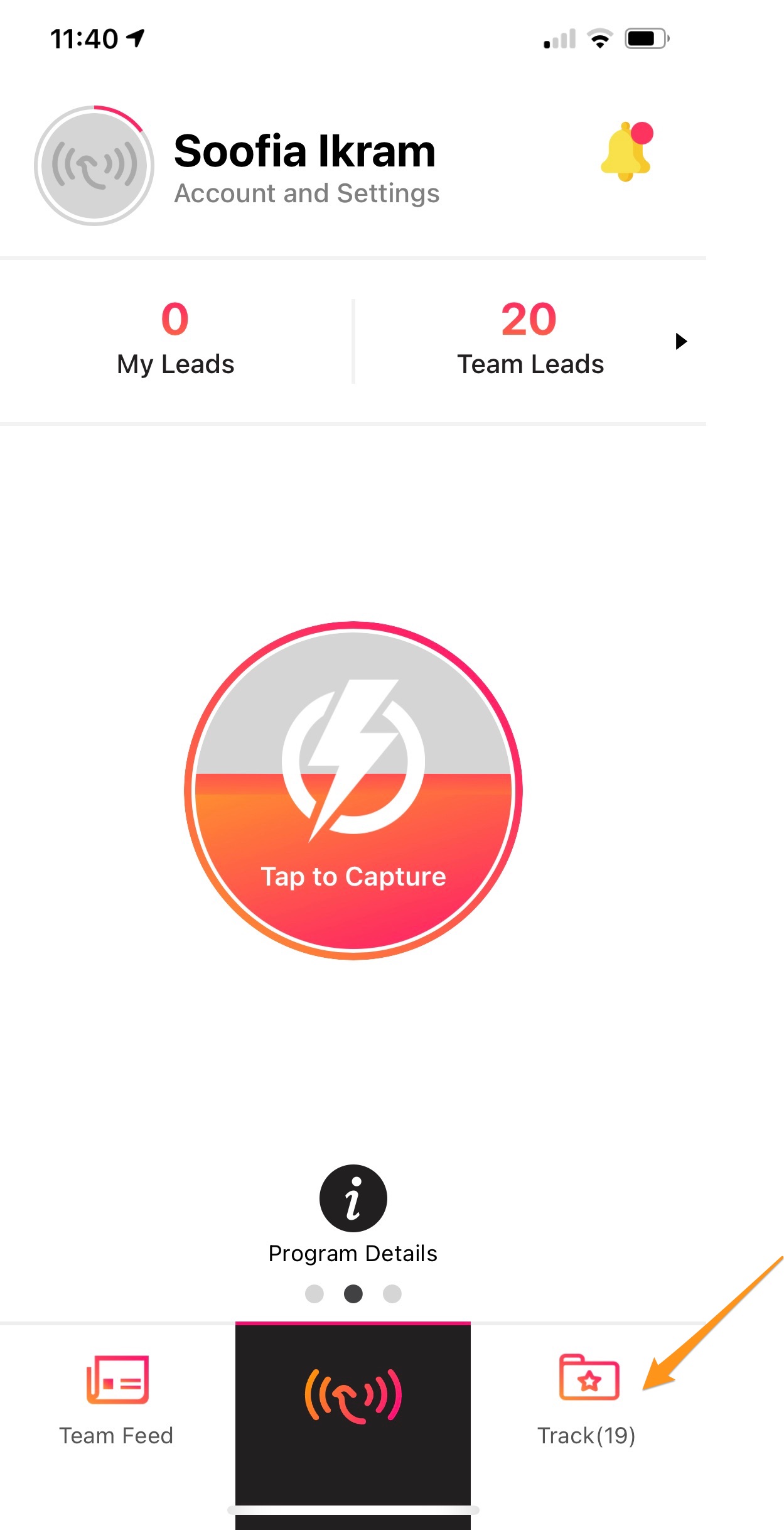 Fig1. Mobile app home screen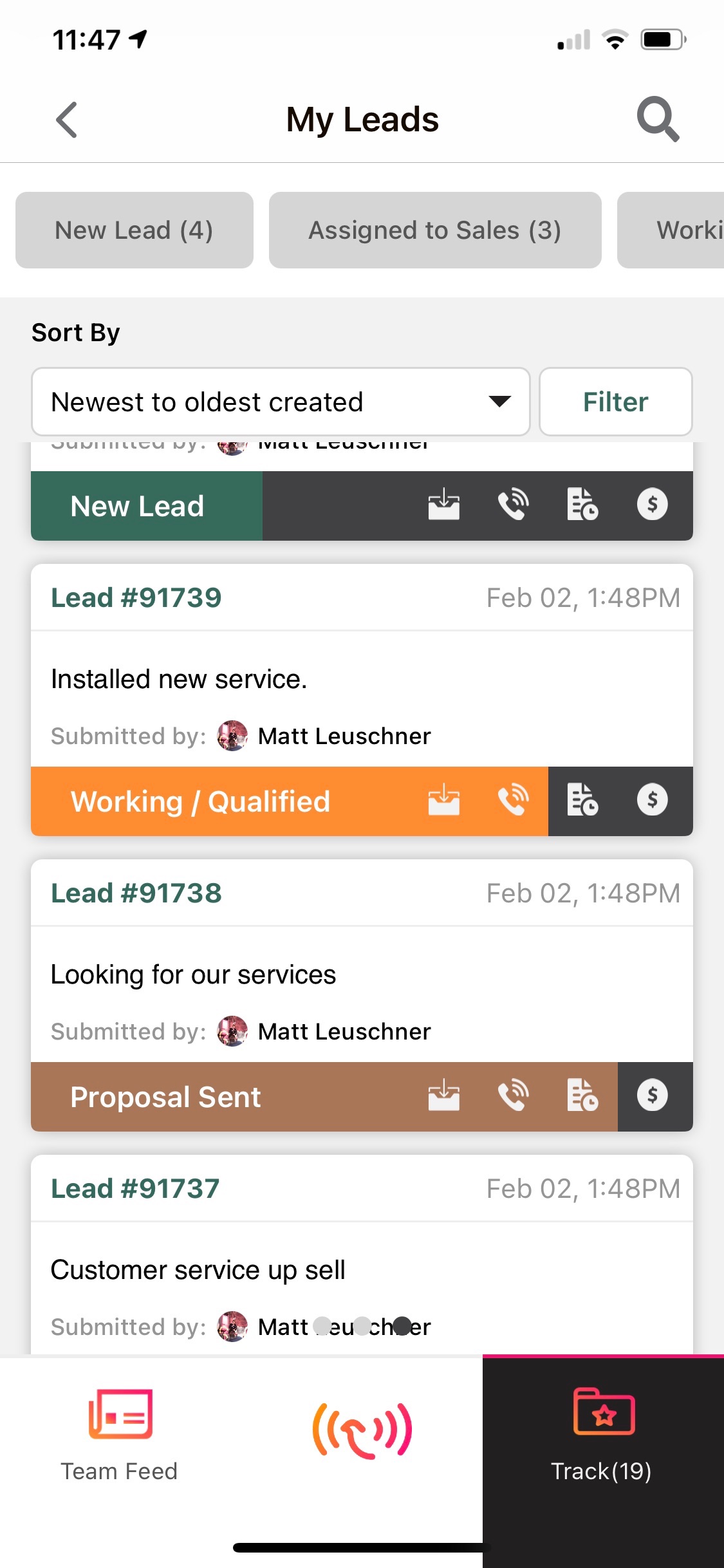 Fig 2. My Leads screen
This will take you to a list of all of your leads that you have captured. From here you can see the status of all your leads. The progress bar below the lead photo and description shows you exactly where the lead is in your company's sale cycle (See Fig 2). You can also tap a specific lead if you would like to see a more detailed view of the lead.