We know sometimes you get really busy. This is why we made it easy for you to set reminders on your leads. Follow the step by step tutorial below to set a reminder.
1. Click "Set A Reminder" on the left side of your Web Dashboard (See Fig1).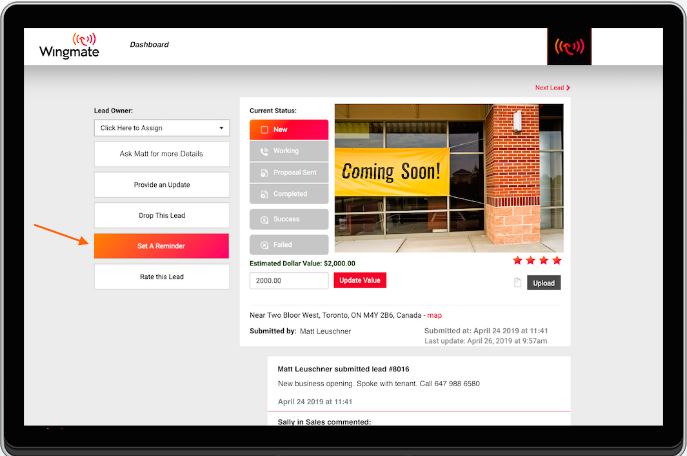 Fig1. Set A Reminder
2. Enter details about your reminder in the text box, set a reminder date in the drop-down menu and tap set reminder when you're complete (See Fig2). Depending on your access you can also set reminders for other people.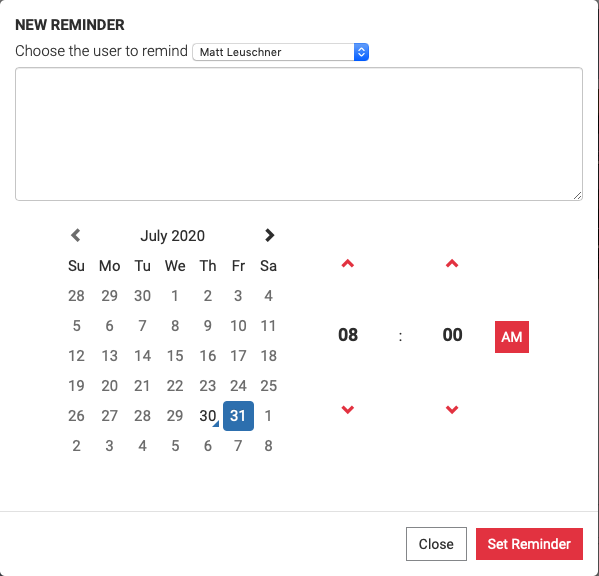 Fig2. Reminder Details
Simple as that! You will receive an email and a notification on the day you set your reminder. You can also access a list of your reminders anytime in the top right corner of the web dashboard.

Now you can set a reminder on any lead when things get too busy. You can revisit your reminder details and date in the comments section under the lead, as seen in Fig3.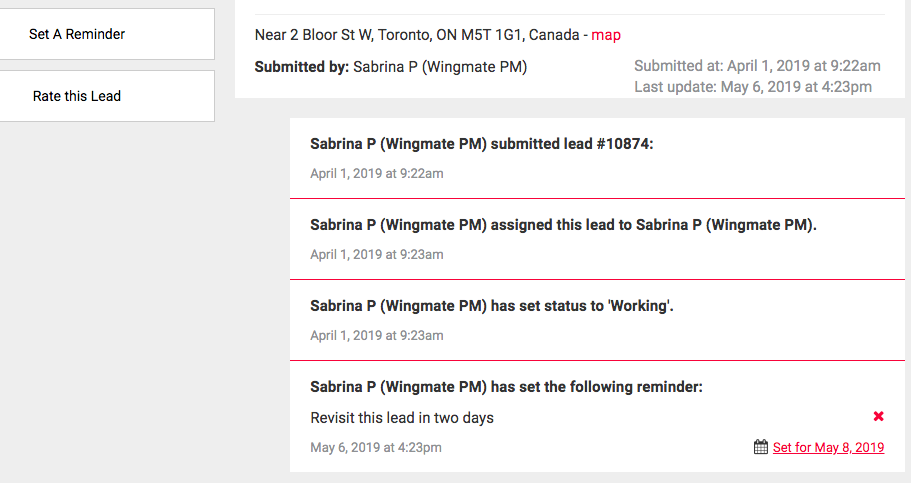 Fig3. Reminder History