We know sometimes you get busy. This is why we made it easy for you to set reminders on your leads. Follow the step-by-step instructions below to set a reminder.
1. Click "Set A Reminder" on the left side of your Web Dashboard (See Fig1).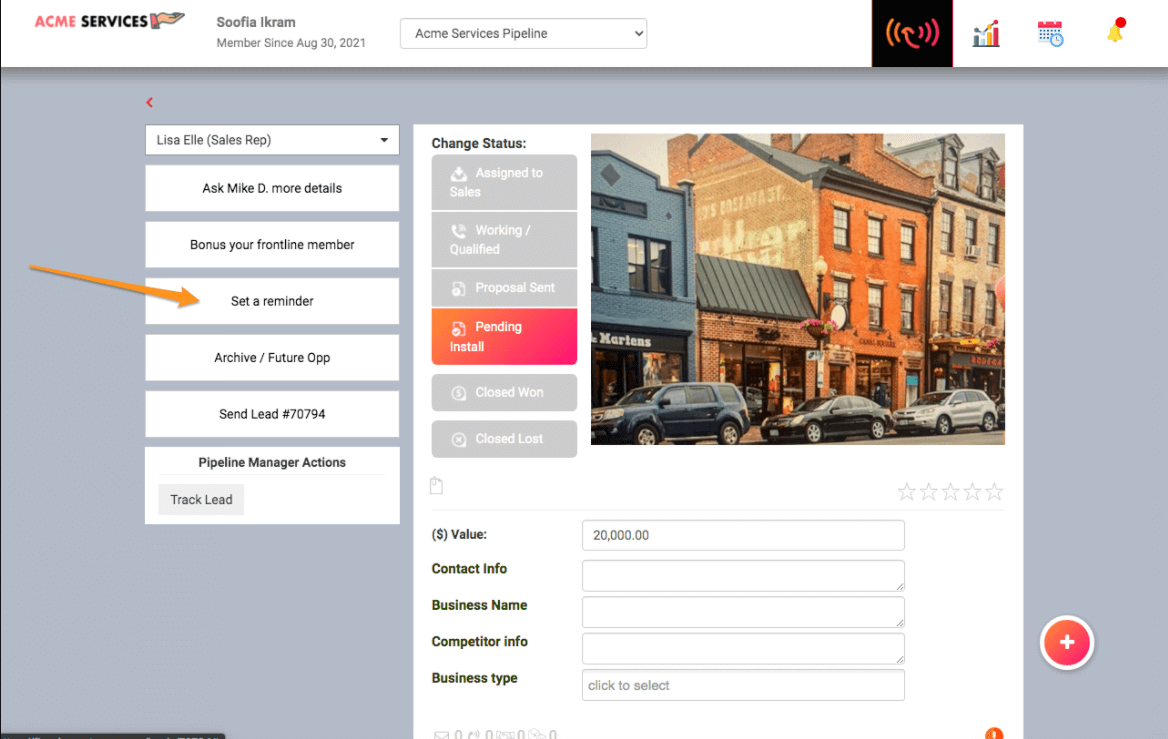 Fig1. Set A Reminder
2. Enter details about your reminder in the text box, set a reminder date in the drop-down menu and tap set reminder when you're complete (See Fig2). Depending on your access, you can also set reminders for other people.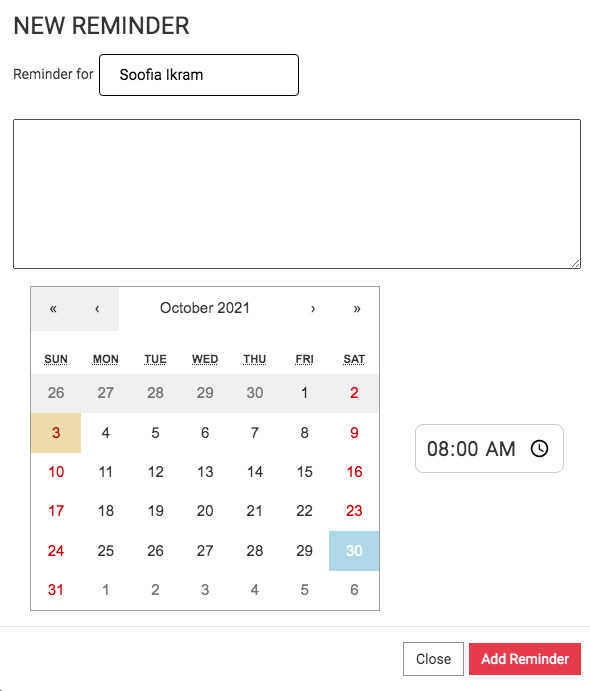 Fig2 Set a reminder
You can also add them to your preferred calendar, like outlook or google, by clicking the red link under the reminder date.
Fig3.Export to calendar
It really is as simple as that! You will receive an email and a notification on the day you set your reminder for. You can revisit your reminder details and date in the comments section under the lead, as seen in Fig3.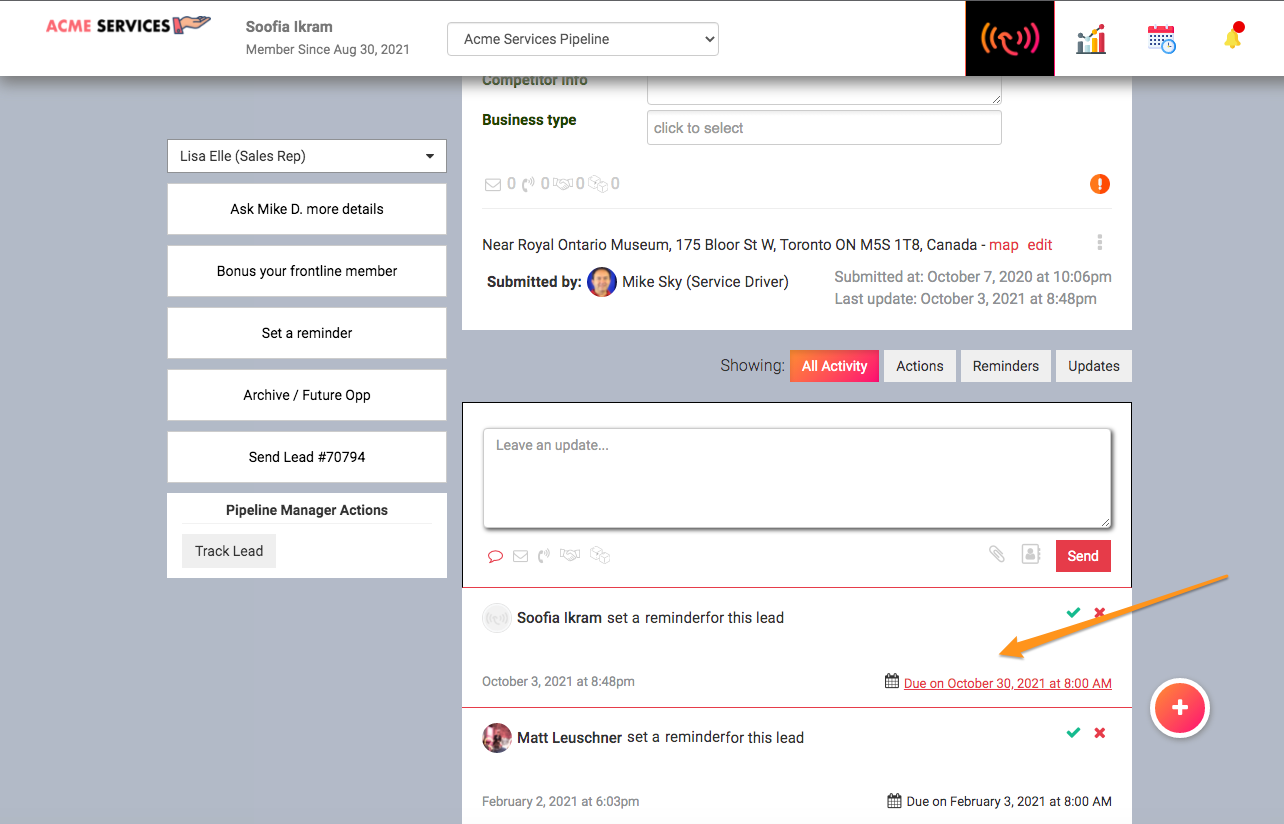 Fig4. Reminder History
Once you have completed the task, click on the green tick to mark the reminder as completed. If, for some reason, you need to cancel the reminder, click on the red X to cancel.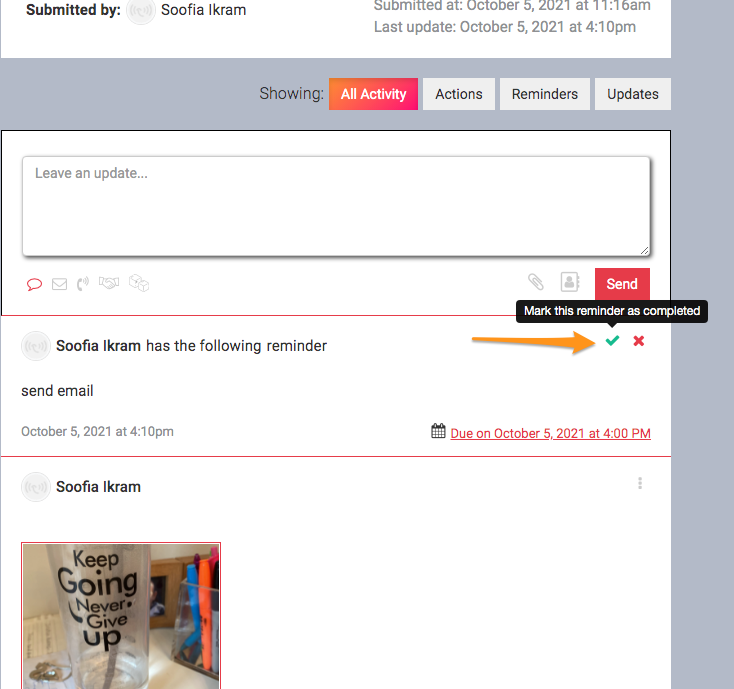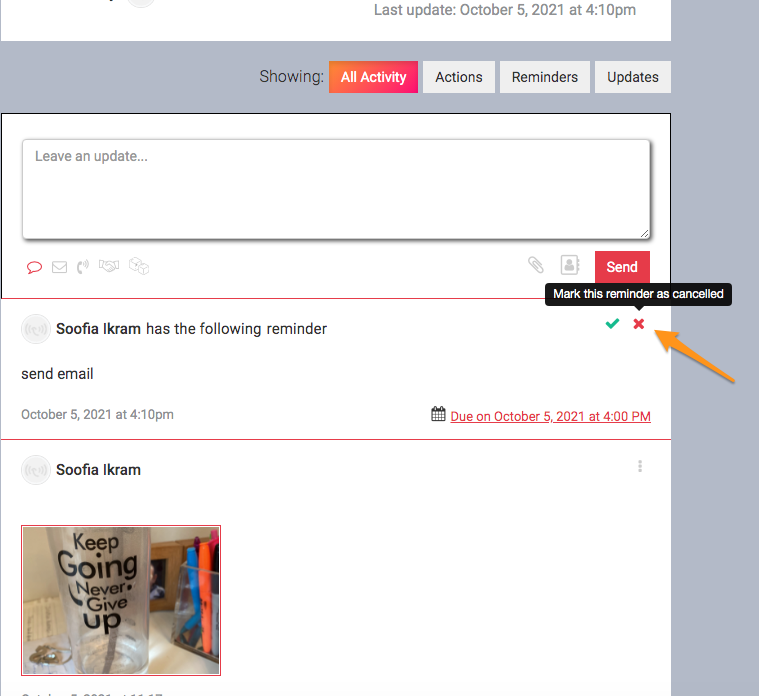 Fig5. Completing and cancelling reminder tasks
To view the status of all reminders set, click on the calendar and clock icon on the dashboard.

Fig6. View of all reminders set
In addition to updating the reminder to completed (green tick) or to cancel (red cross), you can also push back a single reminder (or as many as you want). Pushing back a reminder will cancel the original one and replace it with a new one. To help clean up your overdue reminders list, you can now use our mass selection feature to choose many reminders to update and then either cancel them or push them back to a later date. This is a helpful tool in keeping your reminder backlog clean and organized!
Fig7. Updating status on reminders