Once your solid leads start moving through the sales cycle, you will make cash! To see how much you've made so far, tap the progress wheel on the bottom left of your home screen, as seen in Fig1.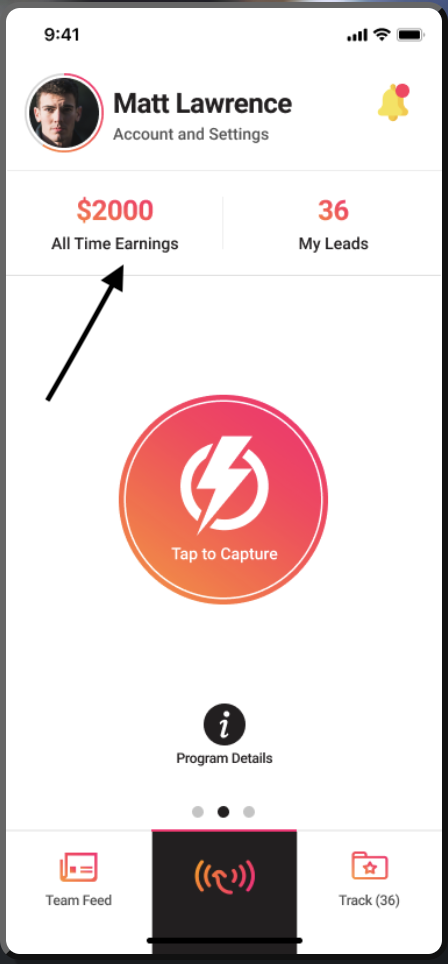 Fig1. Wingmate Home Screen
This will take you to your Wingmate Balance page. From here, you can see how much money you've made and your past payouts.
To determine your reward amounts (how much you make each time your leads progress), click here.