Adding leads to your sales funnel has never been easier. The map view provides a seamless way to grow and nurture your pipeline. It's great way to target specific areas and identify opportunities in proximity to your existing customers.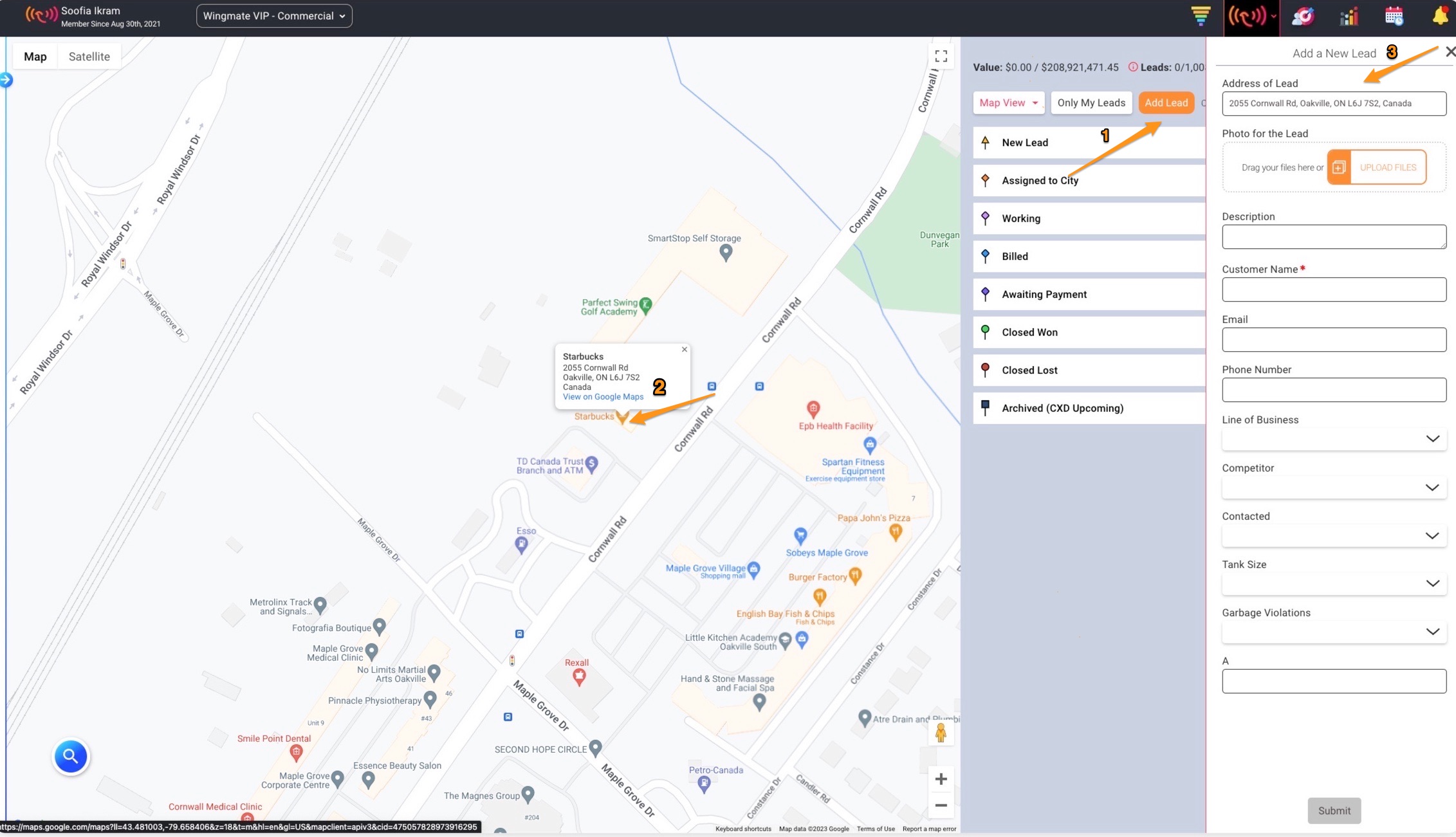 Fig 1. Adding a Lead
1. Click on the Add Lead button as shown. The button will turn orange.
2. Click on the desired business on the map view.
3. This will prompt the "Add a New Lead" window to open, with the address already captured in the field. Fill in any additional information on the lead (please note you will have to add either a description or upload a picture to submit the lead successfully.)