Exporting leads to PDF format offers a convenient and efficient way to compile all relevant lead information, including notes and updates, into a single file.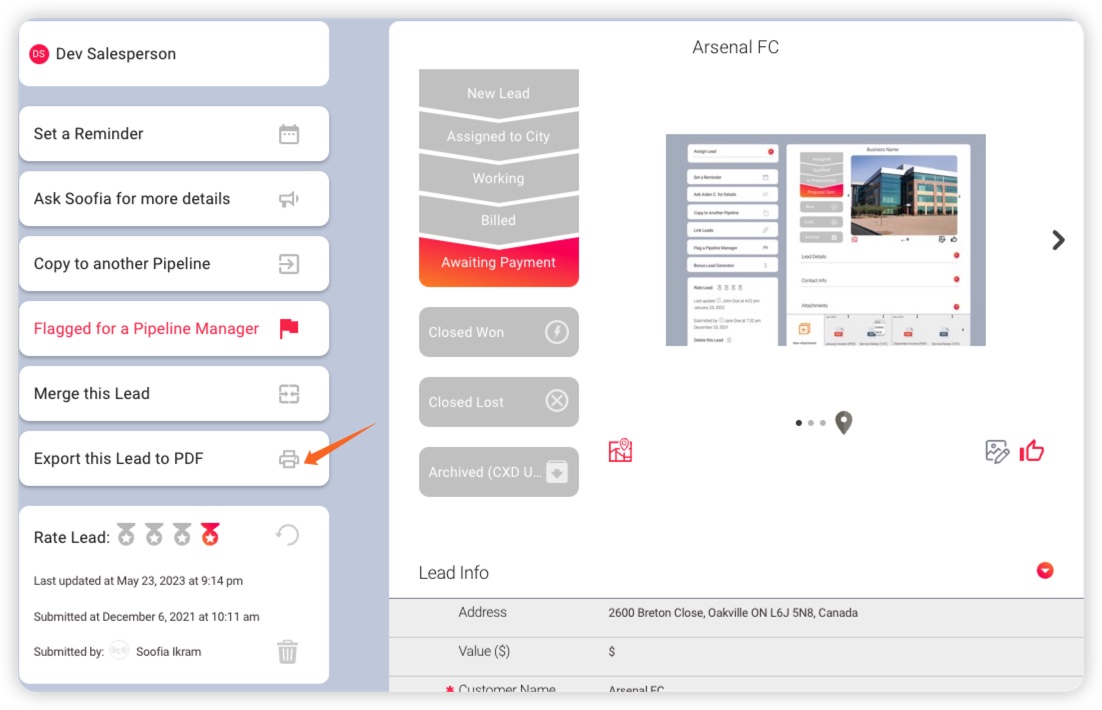 Fig 1. Export to a PDF file
This is especially useful for sharing with other parties or simply saving it for your records for archiving and record keeping.