You can leave notes and updates on a lead even in the field. Scroll to the bottom of the lead page and enter your update/notes in the comment box, and then on the arrow to the right to submit.
Furthermore, you can tag a specific user by using the @ symbol followed by their name or by typing @ and selecting from the user list. The tagged user will receive an email notification informing them of the update on the lead.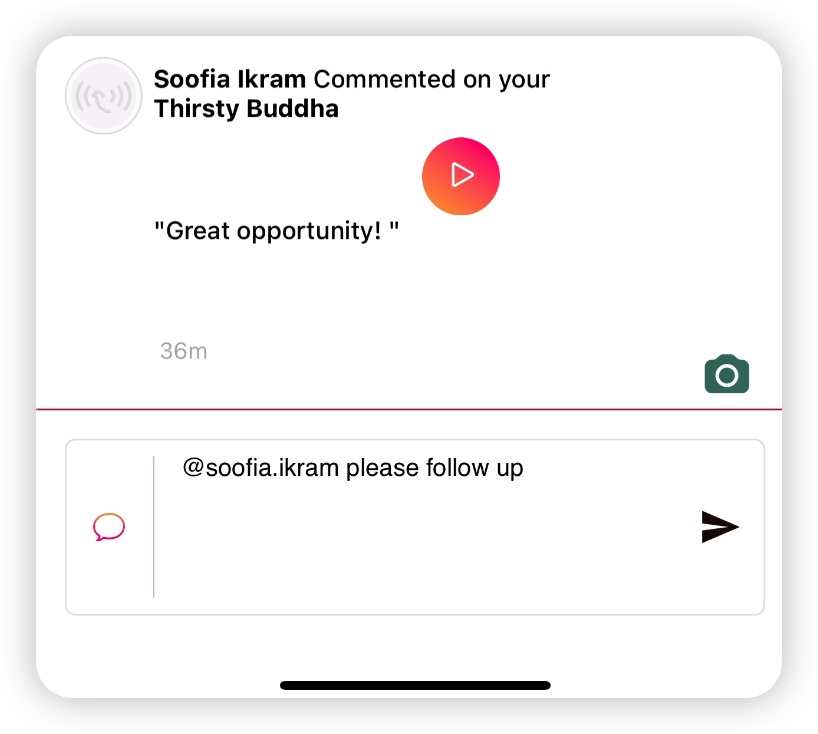 Fig1. Leaving an update and tagging a user
When leaving an update, you can also specify the type of update click on one of the icons located to the right of the box. This enables you to specify whether the update is general or relates to an email, phone call, in-person meeting or a cold-drop-in. This will then be logged in the update provided.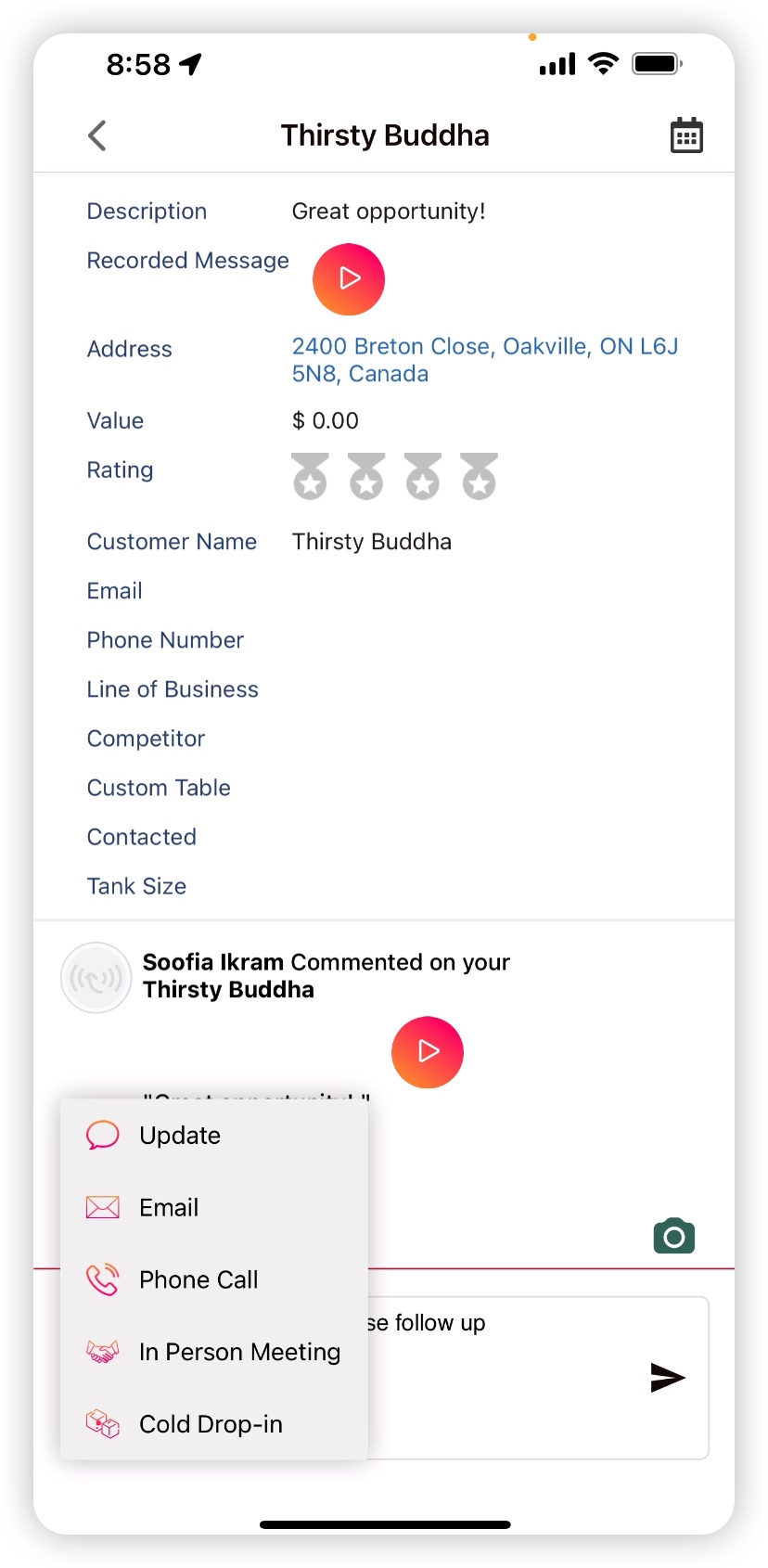 Fig2. Type of update
-Find out to update leads in the Dashboard/CRM https://support.wingmateapp.com/hc/en-us/articles/360056939691-How-to-Update-Leads-on-the-Dashboard-CRM.